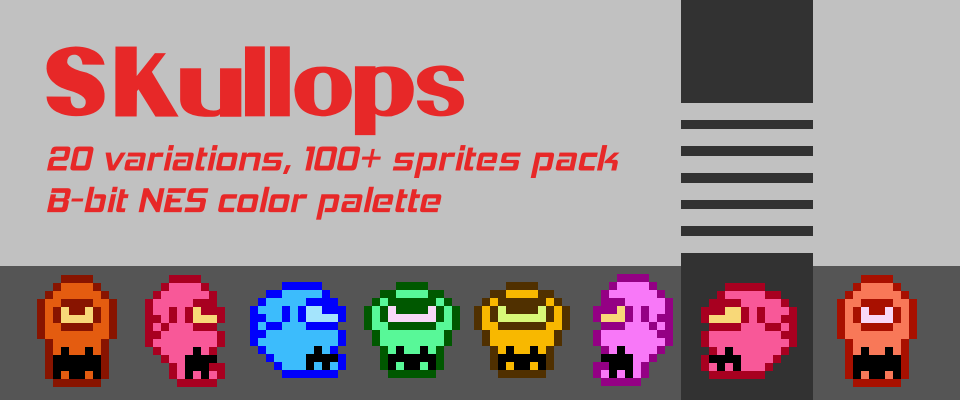 8-Bit Art Pack - Skullops Monster
True 8-Bit sprite pack : Skullops monster!
---
Dear Retro Devs,
Licence: CC-by 4.0
Ok for any use as long as you credit me as Imogia Games or Imogia.

Here is a new sprite pack of a one eyed monster! The particularly like cold and dark places... like a dungeon.
Or you can put them anywhere you see fit!
This pack is part of a serie of pixel art works I do for the fun. I carefully respected the NES 8bit limitations: three colors + aplha per tile!
They are a perfect choice for any retro project, for an NES game and especially NesMaker!
I created the sprites with Pixel Studio on my tablet, an amazing tool for creating and handling pixel art files.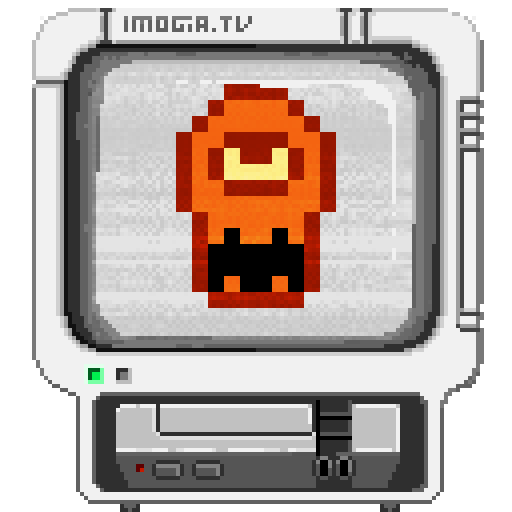 All sprites use the NES color palette
Files
MOB-8Bit-Skullops-RGBmask-byImogiaGames.png
490 bytes
Jun 13, 2021
8BitMonster-Skullops-byImogiaGames-V00.zip
29 kB
Jun 14, 2021
Get 8-Bit Art Pack - Skullops Monster