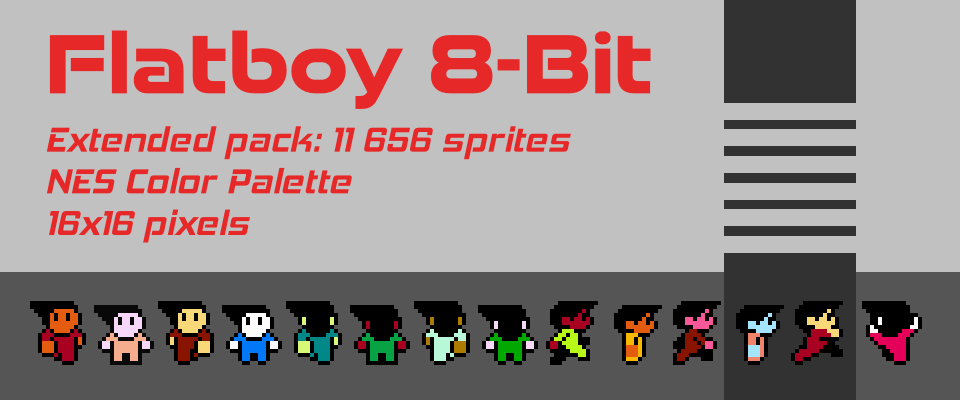 8-Bit Art Pack - Flatboy - Extended Pack
Asset Pack: 8-Bit Flatboy released!
---
Dear Retro Devs,
Finally it's here! The Flatboy extended art pack has been released!
It's under licence Creative Commons 4.0 - Attribution, so enjoy!
I went the extra mile, and maybe a bit overboard to provide over 1 400 variations of that little guy. Over 10 000 sprites for different skin tones, from pale to tan and even with greenish sick, dryad green, alien blue or violet space!
I litterally combined every color of the Nes palette with every skin tone.
The pack also included the RGB bitmask, so for evryof you NesDevs, you can directly use it into NesMaker and go grazy with your own customization!
Get 8-Bit Art Pack - Flatboy - Extended Pack