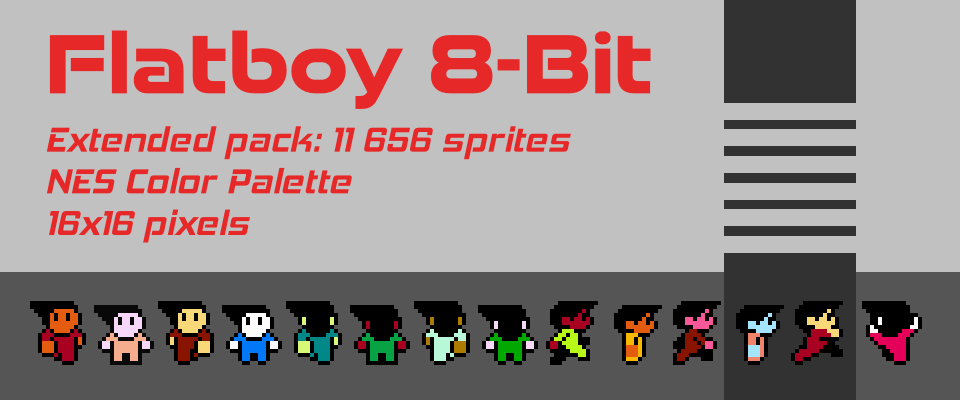 8-Bit Art Pack - Flatboy - Extended Pack
Flatboy Mega Pack, new cover image!
---
During the last gamejam I took part in, I took some time to create some PR material for the game, thus getting a bit more familiar with images for cover, banners etc.
I created some templates such as those ones with dimensions that I can easily reuse for all my further itch.io projects.
Those sprite can be used for a top down movement as well as for a side scrolling platformer!

So now, little Flatboy has a brand new image cover, as well as its own devlog cover!
All sprites in the pack respect the 8bit limitations of the NES
Get 8-Bit Art Pack - Flatboy - Extended Pack